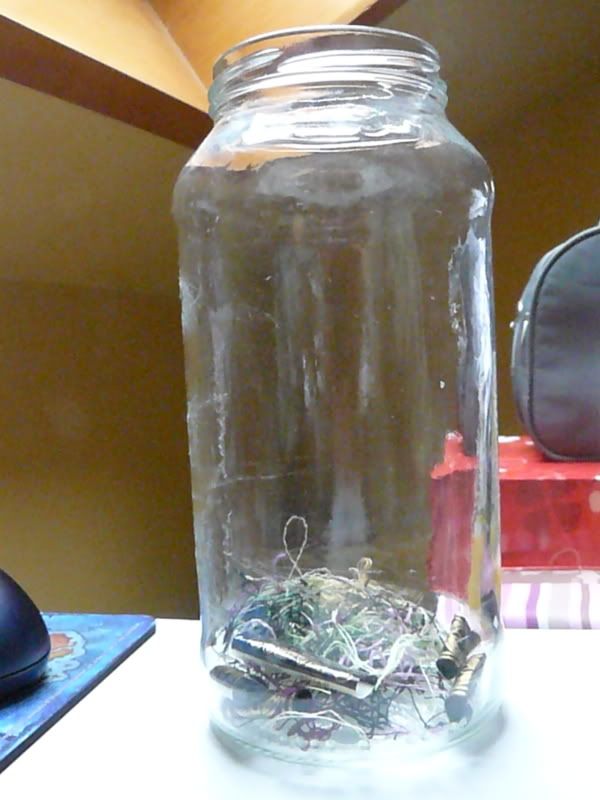 Deze maand is er aan m'n pot nog niet zo veel veranderd. Je ziet een paar van die papiertje van rond de strengen garen en wat draadjes, maar ik denk dat ik gewoon te zuinig naai ;-).
Pagina 1 van Queen of Hearts is nu echt klaar, zit al een stuk in pagina 2 te naaien. En ik mag vandaag ook met een nieuw kleurtje beginnen. Vier kleurtjes dus, de nieuwe is een soort rood, DMC 814.
Nu nog een beetje borduren en blogs bezoeken.
This month my jar hasn't changed a lot. You see some of the skeins from the thread and some threads from both the Lavender and the HAED, but I think I'm sewing to economical ;-), I don't have a lot off loss on my thread.
Page 1 of Queen of Hearts is really finished today, I'm allready sewing a huge part from page 2. And today there is some other great news, I can start with a new color. Four colors now, the new one is a sort of red, DMC 814.
Now some more sewing and visiting some blogs.