Hoe kan ik dit kleine ding beter vergelijken dan als een prinses? Op haar mooie paarse kussentje, op de schoot van haar gevolg. Zelf lopen doet ze niet meer hoor, waarom zou je als je rondgedragen wordt als een prinses. En is ze moe, dan doen ze samen een dutje. Ja, de butler is m'n vriend.
How I can compare this little one better then as a princess? On her beautifull purple pillow, on the lap of her butler. She doesn't walk herself, why would you if you are carried around like a princess. And when she is tired, they take a little nap together. Yes, the butler is my boyfriend.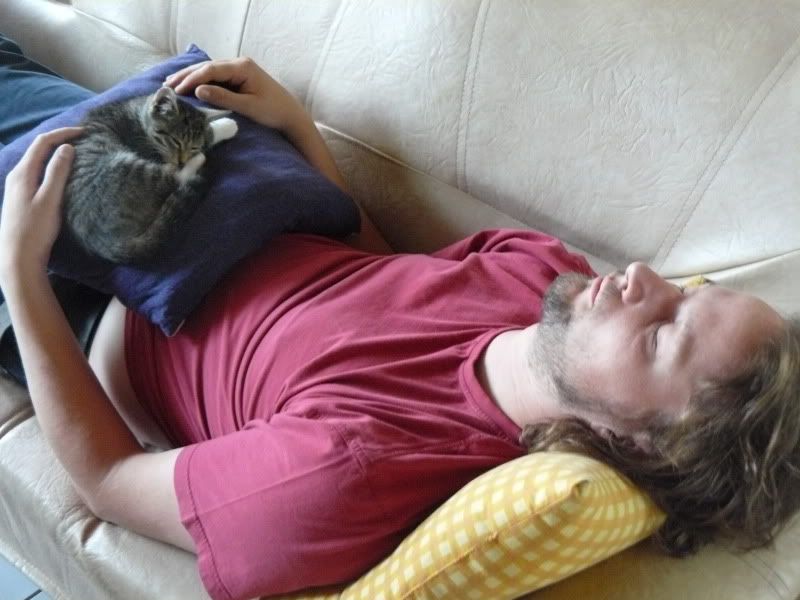 Natuurlijk is er ook wat geborduurd. Het eerste deel van de giraffe is bijna af.
Offcourse I've made some stitches. The first part of the giraffe is almost finished.