Ja, eindelijk weer eens een update. Vanaf nu werk ik voor m'n grote werken op een borduurraam met standaard. En wat er zo speciaal aan is, hij is zelfgemaakt. Manlief en ik hebben er samen aan gewerkt. Zelfs m'n moeder en stiefvader hebben er aan geholpen. Ik moet er nog een beetje aan wennen, op dit moment doet het pijn om er mee te werken, maar dat komt wel goed.

Yes, finally an update. From now on I make my big works on a stitchingframe with a stitching stand. And there is something special about it, it's totally selfmade. My boyfriend and I worked on it together, even my mom and stepdad helped making it. I still need to get used to it, it hurts when I work on it, but that will get allright, I think.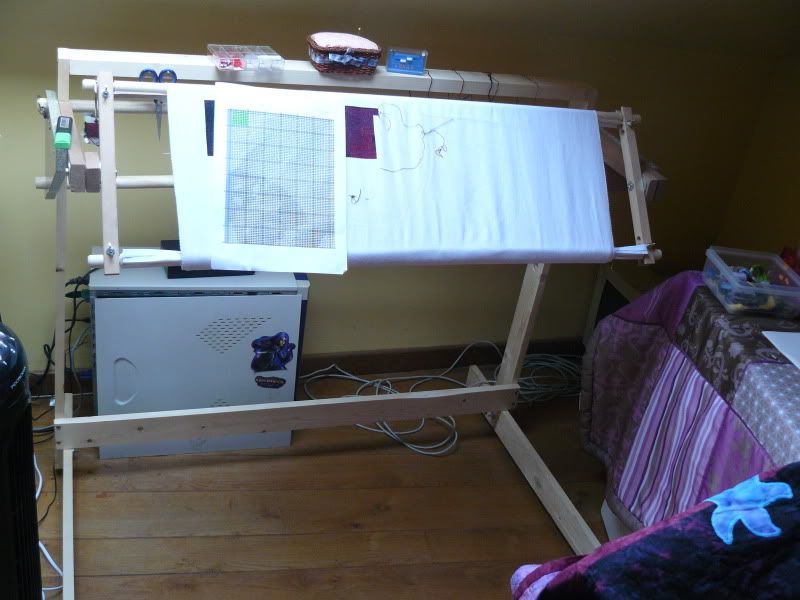 Ik heb er zelfs kleine haakjes aangehangen om m'n schaar en garen aan te hangen.
I even added some little hooks (I don't know another word for it) to hang my sciccors and threadrings on.