Nog steeds ziekjes, maar het moet wel lukken om morgen weer aan het werk te gaan, denk ik. Nu de Earth Goddess klaar is wil ik terug wat verder doen aan m'n Haed, want deze heeft wat te lang in de kast gelegen. Ik heb het advies dat ik aan anderen geef zelf eens opgevolgd en ben vakjes gaan maken op m'n stof. Veel werk, maar het werkt wel een stukje makkelijker.
Een heel stukje glitterdraad ingewerkt, zelfs met Thread Heaven is het nog moeilijk om zo'n heel stuk in te werken, maar we komen er wel hoor.
Still a bit ill, but I guess I'm able to go back to work tomorrow, I think. After the Earth Goddess it's time to move back to my Haed, this one has been in my cabinet for way too long. I used the advise I give to others for once myself and started to grid my fabric. Quite some work, but it's a bit easier to stitch on.
I even did a piece of Kreinik glittery thread, which is hard, even with Thread Heaven as an aid, but we will get through it.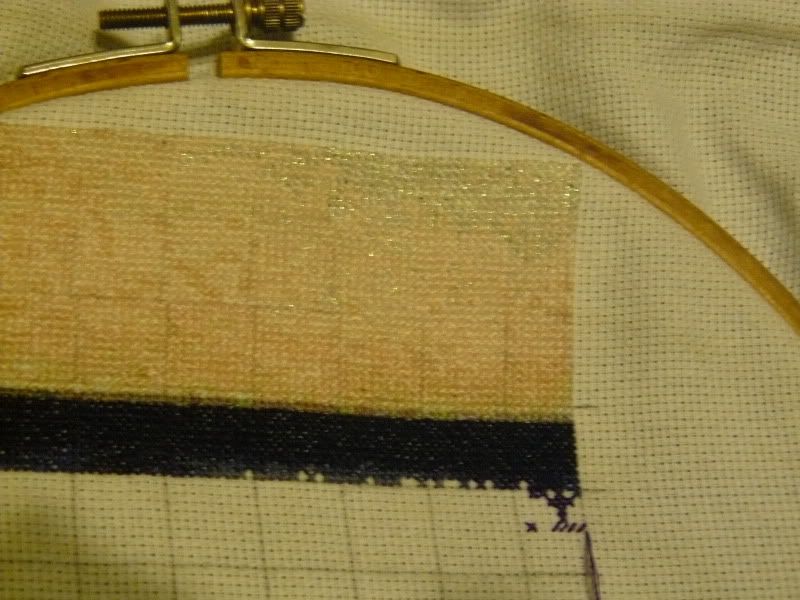 Love, Babs