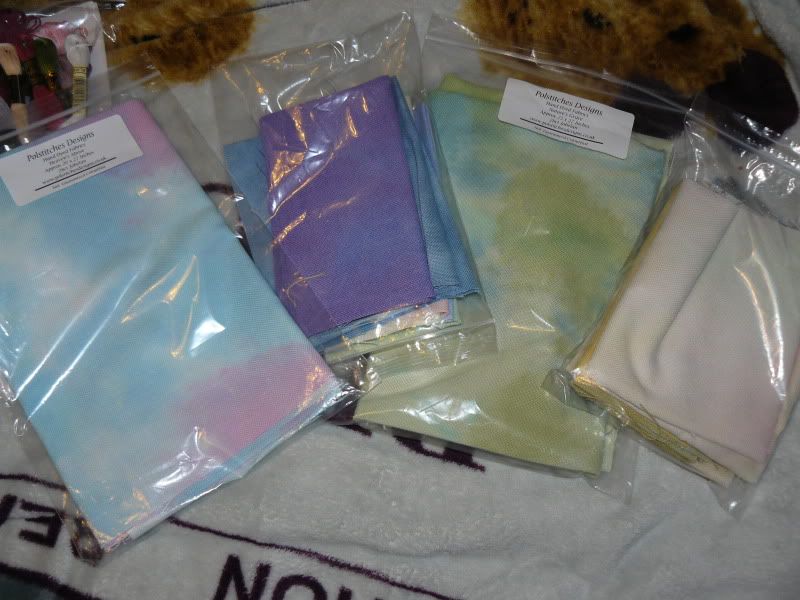 From left to right: Fabric for the summer Fairy, grabbag Aida, fabric for the Autumn Fairy, grabbag Evenweave
Van links naar rechts: stof voor de zomer fee, grabbag Aida, stof voor de herst fee, grabbag evenweave.
Dankjewel allemaal om te helpen zoeken naar de stof. Het bestelde pakketje is aangekomen, en toen ik eindelijk vond hoe ik ze kon bestellen, heb ik maar meteen het volledige materialen pakket besteld, anders mocht ik nog eens gaan zoeken naar de Kreinik en Mill Hill Beads.
Thank you all for helping me look for the Polstitches fabric. The package I ordered has arrived, and when I finally found out how to order them, I immendiantly ordered the full package, including Kreinik and Mill Hill Beads. Who knows where I had to search for those otherwise?
Full packet Summer Fairy.
Volledig pakket voor de zomer fee.