In vergelijking met anderen ga ik echt traag, maar hier is toch al een update van Bottom of the Garden. Ja Pauline en Esther, waar halen jullie die pepernaalden vandaan? Het licht is slecht en ik krijg niet echt goede foto's maar binnen een week en een half start ik met m'n eerste les fotografie. Hopelijk lukt het dan beter.
Compared to others I really go slow, but here is another update of Bottom of the Garden. Yes Pauline and Esther, where do you buy those pepperneedles? The light is bad and I don't get really good pictures, but in a week and a half my course photographics starts and hopefully they will get better.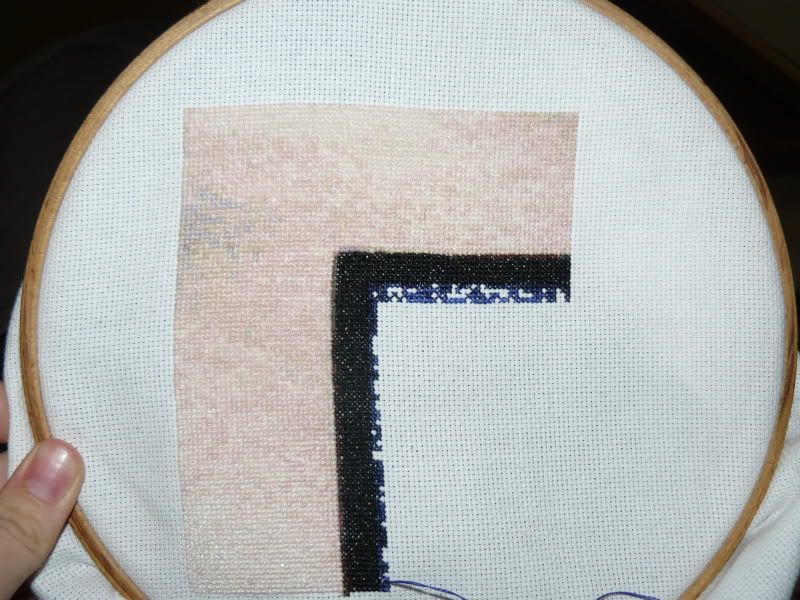 Heel slecht belicht, maar zo zie je verschillende kleuren in het donkere stuk.
Very bad lighting, but now you see the different colors in the dark part.
En een close-up van het glinsterende stukje Kreinik. Ongeveer 200 steken al in kreinik.
And a close-up from the shiny piece of Kreinik. There are allready 200 stitches in kreinik.
Lots of stitching pleasure,