Joepie, aandacht, krabbel maar...
Yippie, attention, go on...
Maar wat ruik ik hier nu?
But what's that smell?
Bah, tenenkaas. Haal die voeten weg!!!
Bah, cheese between those toes. Get them out off here!!!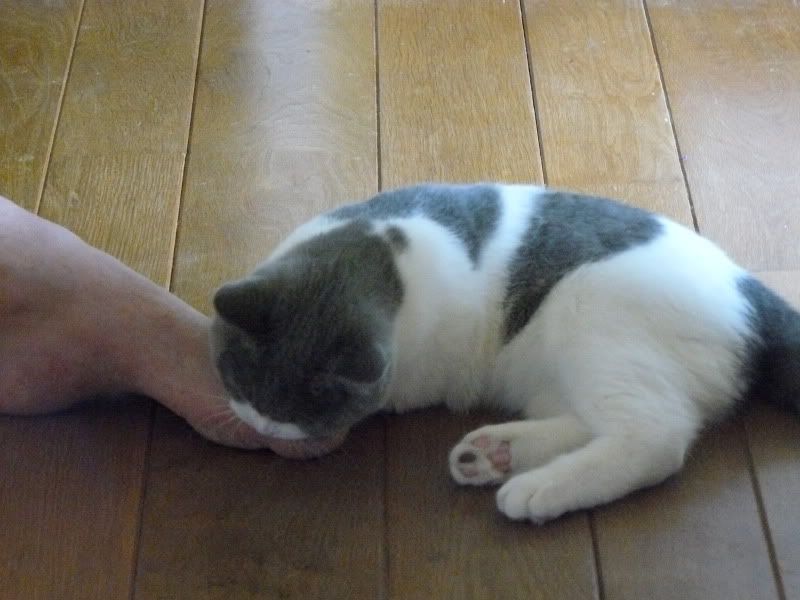 Tzal je leren...
That will teach you...
Gelukkig voor mij waren het mijn voeten niet, hahaha.
Lucky for me it weren't my feet, mwhahahaha.