Update 4 van Bottom of the Garden, nu kan je al wat meer blauw zien. Het blauwe is de derde rand, na de marmeren roze buitenrand en de zwarte smalle rand. Behalve terug een marmer effect zie je niet zo heel veel.
Ik wou dat ik wat meer kon borduren of gewoon sneller.
Update 4 from Bottom of the Garden, you can see a bit more blue now. The blue part is the thirth band, after the pink outer band and the black one. Except a marble effect, there is not much to see yet.
I wish I could stitch more, or quicker.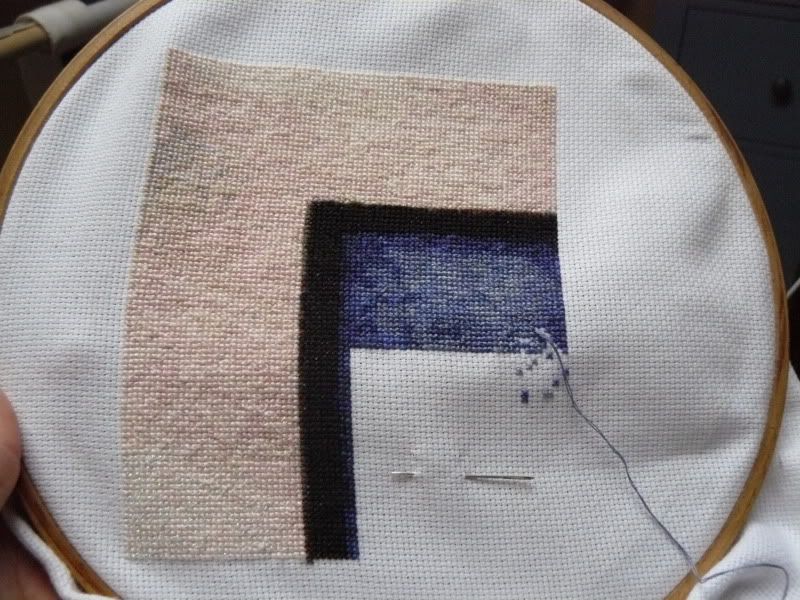 Love, Babs