Het heeft eventjes geduurd, maar de eerste pagina van Bottom of the Garden is af. Eindelijk, ik dacht dat ik ze nooit zou afkrijgen. Nu heb een beetje de "blues". De pagina is af en heb even geen zin meer in het werk. Hebben jullie dat soms ook?
It took a little while, but the first page of Bottom of the Garden is finished. Finally, I tought it would never finish. But now I have the "blues". This page is finished and I don't really feel like stitching on the next page yet. Do you have that too sometimes?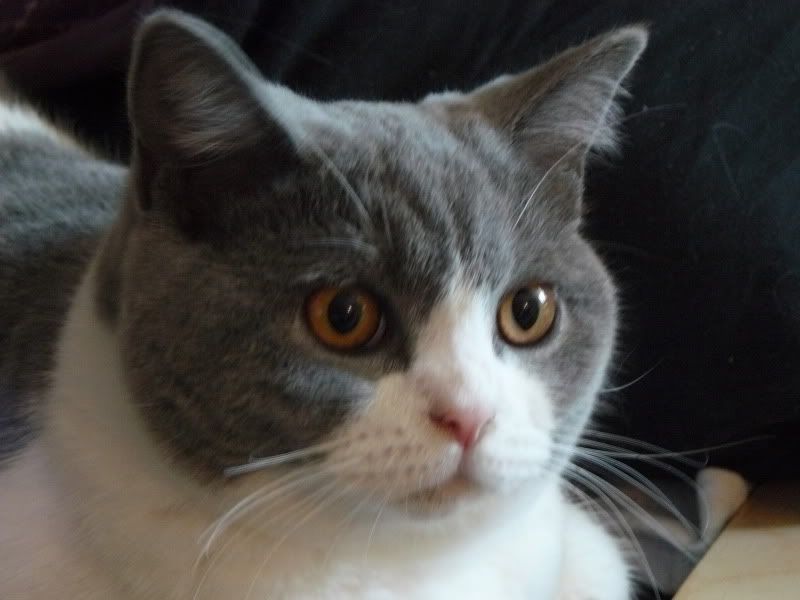 En hier ons Nelle die weer es ernstig naar de dradendoos zat te kijken...
And here Nelle, looking very serious to my threadbox...