De eerste update van dit jaar gaat naar the Bottom of the Garden. Ongeveer 1/3 van de tweede pagina is klaar. Het gaat traag, maar ja, ieder steekje is er eentje. Dit is de eerste keer sinds september dat er een foto van deze geplaatst is.
The first update of this year goes to the Bottom of the Garden. Almost 1/3 of the second page is finished. It goes very slow, but ok, every stitch is one. This is the first progress picture since I finished the first page in september.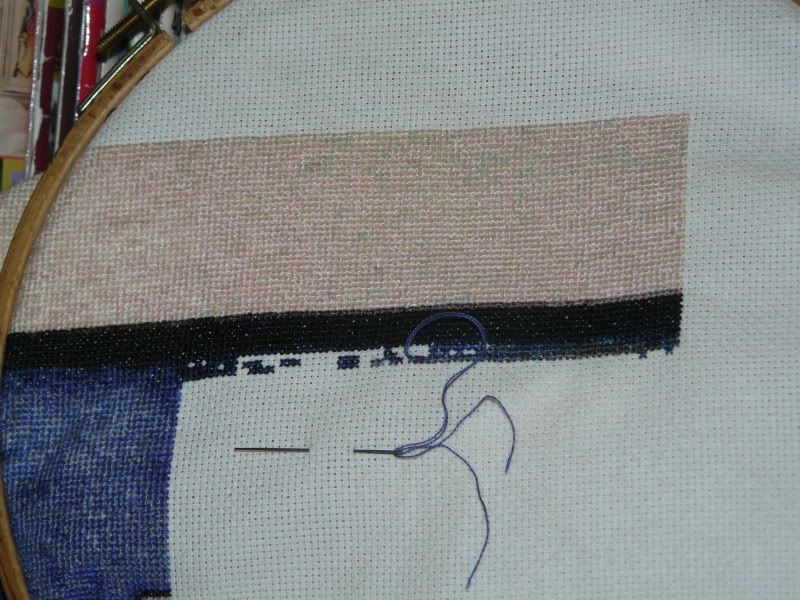 Aan de ene kant wil ik graag een paar doelen zetten voor 2011, maar aan de andere kant, ik heb gemerkt dat ik dit jaar niet zoveel tijd heb gehad om te borduren, dus denk ik dat het beter is om geen doelen te zetten. Ik vermoed dat ik me er gewoon ga in frusteren als het niet lukt.
On one side I want to place some goals up for 2011, but on the other side, I noticed the past year that I don't have a lot of time to stitch, so I better set no goals. I think I might be frustated if it doesn't go as I planned.
Love, Babs