De kaartjes die ik deze week met Postcrossing ontvangen heb en geregistreerd heb...
The cards I received this week with Postcrossing and have registered...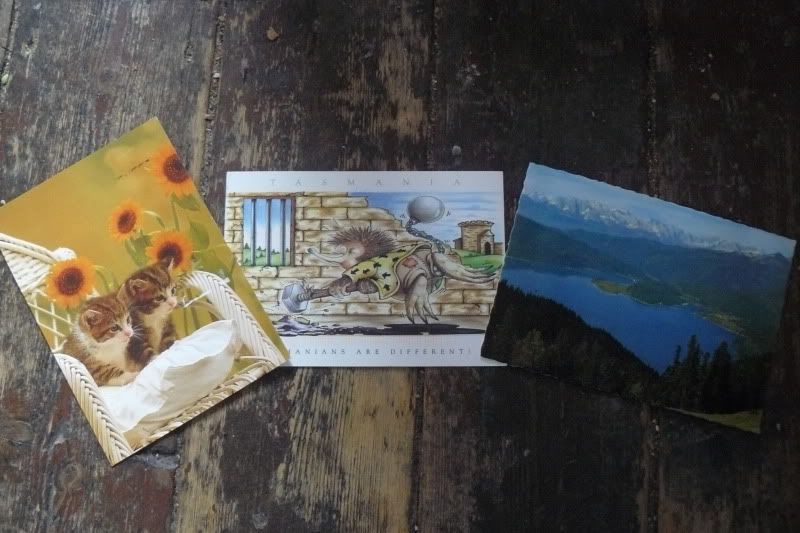 Van links naar rechts
From left to right
Litouwen/Lituva, Tasmania-Australia, Deutsland/Germany
Het kaartje van Tasmania vind ik wel leuk, vooral ook omdat ik een paar dagen later zelf eentje naar daar mocht sturen.
The card from Tasmania is kinda cute, and especially cause a few days later I had to send one myself to that area.
Love, Babs