Het ISHW is natuurlijk nog niet over, maar ik wou jullie nu al een stukje van Steam & Railroading laten zien en als het lukt om nog wat verder te borduren dan krijgen jullie zondagavond nog een stukje te zien.
The ISHW isn't over yet, but I wanted to show a part of Steam & Railroading allready and if I can still continue to stitch you get to see another part Sunday evening.
Het rode karretje is een karretje met kool.
The red cart is one with coal in it.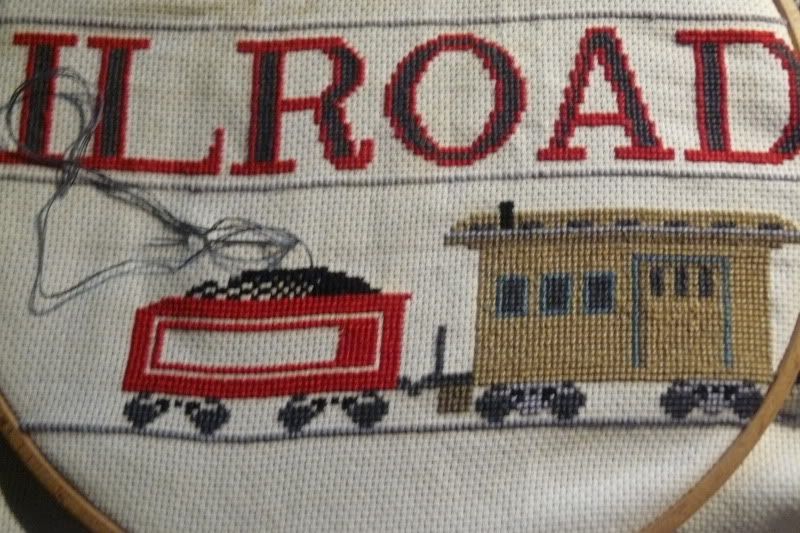 Het bruine karretje is vandaag afgewerkt op de stiksteekjes na en van het rode moet de houtskool, het karretje zelf en de wielen nog gedaan worden.
I finished the brown cart today except for the backstitches and the red still needs parts of the coal, wagon and wheels.
Love, Babs